Frequently Asked Questions - FAQ
---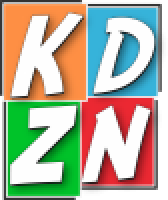 What is a Press Release?
A Press Release is a news story, written in the third person, about a specific event occurring in a business or organization.
What kind of news can I announce?
News releases can be used to announce:
New product or service
Product recalls
Significant modification to an existing product or service
New website launch
Events (trade show participation, speaking engagements, award ceremonies)
Personnel changes (new hirings)
Hiring of agencies (Public relations, accounting, law firms)
Partnership/joint ventures
Milestones (Customers served, years in business)
Change in corporate identity, such as a new company name or logo
New business location
School openings/closings
Should I use photos and videos when distributing a news release?
Adding photos and/or videos with your news release can increase your visibility with the media and consumers. Photos and videos should be compelling and complement your news release.
How do I submit a PR?
To
submit a PR
you must register for an account, create a username and password.? Once your account is been created you can submit your release at any time.
How soon after I submit a PR will it be distributed?
Free releases
are reviewed and published within 48 hours. Paid releases are reviewed and published within 6 hours.
If my PR does not meet editorial guidelines will I get a refund?
Of course! If your release does not meet our
editorial guidelines
, we'll email you with tips/suggestions how to edit your release to meet the guidelines. However, if you choose not to make any changes we will issue the refund right away.
Is contact information required?
Yes, you must include a contact name and email address. Adding a phone number is optional. The email address will not be public. If you would like your email address visible to the public please add it in the PR
How long will my press releases stay on KidZNewswire?
$75 releases are hosted indefinitely. Both the $25 and free releases are hosted on KidZNewswire for one year.
Press releases Published on KidZNewswire Must:
Have a valid news angle (announcing something new and/or timely).
Not contain sales language (Do you want to make money fast? Or Buy it now!)
Not be written in first person (we, you, I, etc.). Releases should be written in the third person.
Be original content.
Not contain excessive links. Too many links makes your PR look like spam!
Be at least 300 words