KidZNewswire Unveils Redesigned Website
---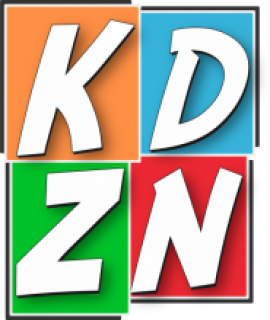 New York,
July 22, 2016 /KidZNewswire/ --
KidZNewswire
(KDZN), unveils new look of the website
www.kidznewswire.com.
The site was redesigned to be more user-friendly and now includes a featured section for releases.
The company offers social media sharing options such as Facebook, Twitter, Linkedin, Digg etc. in each release to increase their clients' visibility. KDZN also allows clients to add photos and videos to their releases via the $25 and $75 packages.
"We've created a news distribution service exclusively about children. Journalists, bloggers, parents etc. can find news specifically for and about children on our website. We aim to be your online
children's news
resource," said a company representative.
KidZNewswire is celebrating the new look of the website with a
buy 1 get one free
offer for the $25 and $75 packages. There is no limit to the number of releases that can be purchased. "You can buy the releases now and publish them when you're ready," said a company representative. The releases will not expire. The offer begins on July 25th 2016 and ends July 31st, 2016 at midnight.
Don't think you have any news to announce? Yes, you do. Here are some reasons to publish a press release.
- The launch of a new product or service added
-New book
-New school opening or school event
-Church event
-Opening a new office
-Announcing a new partnership
-New contract agreement
-An award or certification earned
-Website redesigns or launch of a new website
-Blog post or article published
-Special promotion or pricing
Etc.
For more information please visit.
https://www.kidznewswire.com
http://twitter.com/kidznewswire
http://www.pinterest.com/kidznewswire/
https://www.facebook.com/KidZNewswire
About
KidZNewswire (KDZN) is an
online press release
distribution service specifically for children's news. KidZNewswire utilizes social media and search engine optimization to provide visibility for their clients' news releases. The company is passionate about providing parents, educators, journalists and bloggers with content specifically about children.
Categories:
Advertising
,
Business
,
Lifestyle
,
Media
,
Technology
Source:
KidZNewswire LLC