Rising Online Sales and Number of MBOs to Foster Future Growth of India Baby Mobility Equipment: Ken Research
---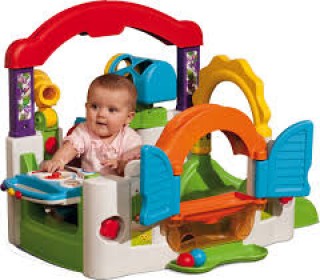 GURGAON,
May 15, 2017 /KidZNewswire/ --
• Rising sales of baby mobility equipment such as prams/strollers, walkers, ride-ons and tri-cycles through online platforms have been encouraging demand for the market in the country.
• Majority of players in the space tend to import products from countries such as China and Italy and sell them in the country through multiple sales points (EBOs, MBOs and online).
• Chicco, Me n Moms, Sunbaby, Toyhouse and BSA are some of the major players operating in the space.
Indian baby mobility equipment industry is currently in its growth stage with large presence of unorganized players and concentrated organized segment. The share of unorganized sector has been gradually declining as consumer preferences have shifted towards renowned brands in the market as they symbolize those brands with the quality. Despite being price sensitive, consumers have become conscious towards the product quality that they are purchasing for their babies. The baby mobility equipment sector has been anticipated to become more organized as players such as Chicco, Graco, Me n Moms, Sunbaby and others enhance their presence in the market. Organic and Inorganic expansion plans laid down by Mahindra Retail will further supplement the growth in online space and in offline retail space in the next five years. Focus of players will become more hybrid in terms of distribution as the companies will look to penetrate the growing online space over the coming years. More private label brands by the online players similar to Babyhug (Firstcry) and Fab n Funky (Firstcry) will be launched in order to generate higher margin. Some consolidation may also be witnessed in future among the organized players.
Ken Research in its latest study, India Baby Mobility Equipment Market Outlook to 2022 suggests that Chicco, Me n Moms, Sunbaby, Toyhouse and BSA will continue to dominate this space. However, these major players will witness rising competition from several upcoming domestic brands such as LuvLap and international companies including Graco in the coming years.
According to Ken Research India Baby Mobility Equipment Market is projected to register a positive CAGR during the period FY'2017-FY'2022. Rising per capita income of people, growing urbanization and entry of foreign players is expected to drive the sales of baby mobility equipment in the future.
The report provides information on baby mobility equipments including Prams/Strollers, Walkers, Electric Ride-Ons, Manual Ride-Ons, and Tri-cycles.
Topics Covered in The report :
• Developments Innovations in Ride Ons,
• Competition Sun Baby Pram,
• Exclusive brand outlet sales Chicco,
• MeeMee Sales Prams,
• Online Stroller Sales in India,
• Baby Toy Market in India,
• Online Baby and Kids Stores in India,
• Competition Bajaj Tricycles in India
• Future Baby Toys Market,
• Kids Online Shopping Market,
• Best Seller Baby Pram in India,
• Pram and Stroller Best Seller brand Online,
For More Details visit :
https://www.kenresearch.com/consumer-products-and-retail/baby-care/india-baby-mobility-equipment-market/107364-95.html
Related Reports by Ken Research
India Online Fashion Market to 2021 - Elevating Sales in Tier II and Tier III Cities is expected to Fuel the Market in Future
Asia-Pacific Baby Hygiene Industry Outlook to 2020 - Rising Expenditure on Baby Hygiene with Better Health and Safety Standards to Drive Growth
India Maternity and Baby Care Industry Outlook to 2018 - Hybrid Expansion of Retail and Online Channels to Lead Future Growth
Categories:
Business
,
Retail
,
Toys
Source:
Ken Research